1.

Make a bitmap image
The bitmap image should be a PNG image in RGBA format. That is, the image should be transparent where you need the captured video to be visible.
We recommend that you set the size of bitmap image according to the capture resolution, thus the bitmap image won't be stretched when overlaid on the video.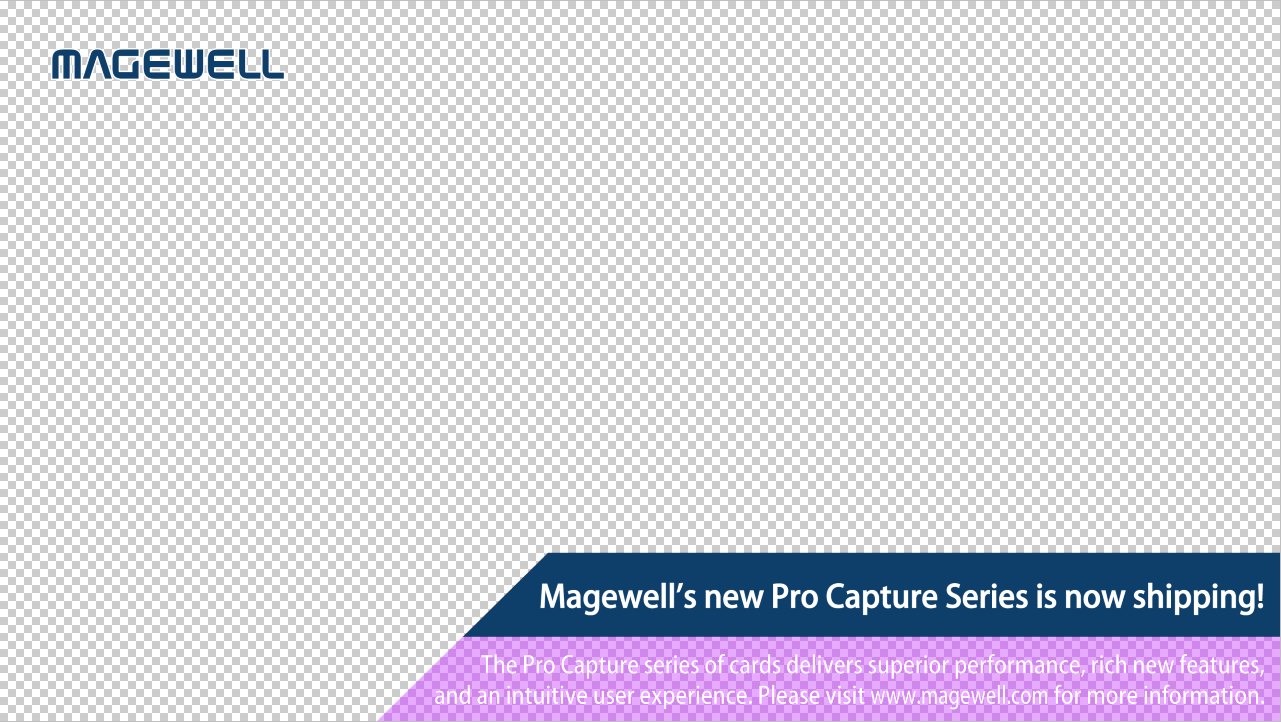 2.

Enable OSD
In the OSD tab page, enter the path of the bitmap image in OSD file path.
Select the Enable OSD check box and click Save preset.